New Camera :)
So for Christmas I asked for 2 different kinds of cameras.

a Canon SD1400 IS (pink) and a Canon SX 210 (purple) :D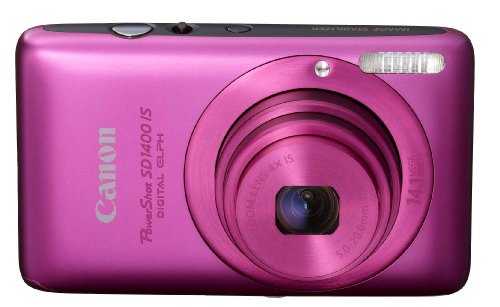 & I got the SD1400 :). It's the camera JlovesMAC1 on youtube uses (she has the black tho).
The picture/video quality is amazing. It's a 14.1 mp. 4x zoom Lens.
Built in Fash, 2.7 in screen . & Shoot videos in 720HD.
I got it from buy.com (from the seller Beach Camera) for $149.00 + free shippings + no tax.
Shipped from NJ, would have gotten it in a day if we didn't have a blizzard in NY :)
But I got it through FEDEX.
I also purchased a tripod from Amazon.com, should be here on Monday :).
So better videos for 2011 here I COME!.
++ I'm going to have a new hair style. I don't wanna give hints, but if your a friend on Friend on FB you'll know. New Year new me :D
----
FTC: the camera was purchased by my mother :D as a christmas present. & i picked it out :p lmaooo.